More Books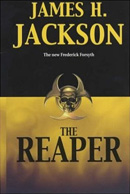 The Reaper
Apocalypse has just been brought forward
It begins with a spectacular outrage on the steps of St. Peter's in Rome. For the faithful watching in their millions, it seems the ultimate sacrilege. Little do they realise how much horror there is to come. Who is the Reaper? Who can track this terrorist mastermind to his lair? There is only one candidate: Uzi Pelham, disillusioned veterean of Israel's most secret death squad. When Uzi's political masters demand he come out of retirement, and when his wife, Kit, becomes involved, he finds himself on a mission to outwit the Reaper – a mission he cannot afford to fail. For the Reaper is no ordinary madman. Behind his savage attacks is an attempt to provoke the forces he regards as Satan's legions into a final confrontation, a bloody battle that will usher in the apocalypse…
They have sown the wind and they shall reap the whirlwind
JJ says: "I wanted to write an eco-chiller, something that embraced environmental destruction and solid research without turning off the reader. Incorporating it into a mainstream thriller seemed the best way to do it. I wrote it before the current upsurge in interest in green issues: what I discovered while researching it made my hair stand on end. The issues are now generally known, but I thought it was important to cover the subject at the time".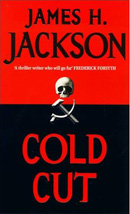 Cold Cut
Dead bodies in Siberia are nothing new. Russia's easternmost province has been the Soviet Union's unofficial graveyard since the time of the Revolution. But the bodies that are turning up now are different – some mutilated, some half-eaten, bizarre deaths impossible to explain in the usual way. When Colonel Georgi Lazin of Russia's Federal Security Service is sent east to investigate, he suspects his political masters do not necessarily want him to find the perpetrators. Yet is his mission in fact a death sentence? Soon Lazin finds himself at the centre of a vast conspiracy that extends from the harsh mountains of the Yemen to a strategic hideaway in the Urals, and one thing becomes devastatingly clear: it's not just Lazin's life, but his country's very existence that's at stake.
JJ says: "One of the perks of writing modern espionage- and techno-thrillers is the chance to indulge in predictive games and to see how much later comes true. This thriller was written as a warning about the reawakening of the Russian bear and how the country could all too easily slip back into its totalitarian past. Strange how things work out'"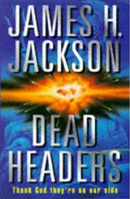 Dead Headers
Officially the British Intelligence organisation known as Executive Support doesn't exist. But for its far-from-innocent victims it is all too real. Its aim: to terrorise the terrorists, to eliminate them before they can act. Its nickname: the Dead Headers. When a sadistic mortar-attack turns the streets of Paris into a charnel house, no group claims responsibility and there are no clues to the killers' identities. But the attack is only the first piece of a terrifying jigsaw that leads the Dead Headers from a secretive German pharmaceuticals company to an Iraqi biological weapons base, from a gruesome sex-murder in London to a power-struggle at the heart of the Iranian revolutionary regime. And by the time the final piece is in place, the fate of millions will have been decided…
JJ says: "My debut thriller. I wrote it specifically as a warning of the future threat posed by mass terrorism. In fact there is a line in the book: 'The silence spread across Manhattan and westwards across the land. The emergency had only just begun…'. I had written articles in defence and security journals for many years, had talked of how terrorist groups would inevitably graduate from the traditional bomb, bullet and boob-traps to more 'customised' forms of terror. I was not happy to see so much in Dead Headers emerge into real-life, but I wish the West had shown some degree of foresight and preparation."
A home-grown rival to Tom Clancy.
– Sunday Express
Hair-raising
– The Guardian
Tense, well-researched, fast-paced and hard nosed… A thriller-writer who will go far
– Frederick Forsyth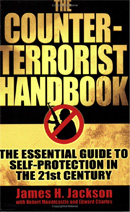 The Counter-Terrorist Handbook
The Essential Guide to Self-Protection in the 21st Century
Businessman or backpacker, adventurer or stay-at-home, office-worker or busy shopper, here is the definitive guide to keeping safe in a dangerous world. The Counter-Terrorist Handbook will show you how to escape an ambush and deal with the effects of a radiological dirty-bomb, how to spot a terrorist reconnaissance and how to evade an attack when it comes. It will also show you how to ensure with every journey you take – whether by air, sea, road, rail or on foot – you safely reach your destination. It includes advice on: foreign and domestic travel: home and office security; coping with nuclear, biological and chemical threat; anti-bomb procedures; responding to an ambush; how to survive kidnap; escape and evasion; self-defence; first aid; and many other aspects of counter-terrorism and survival.
Know your strengths – Know your weaknesses – Know what to do
JJ says: "This was actually a practical guide I had written some fifteen years before. Publishers considered it a bit ahead of its time, so the concept was shelved until I dusted it off after the millennium. I believed a huge gap existed between people's fear of terrorism and the tools they were given to deal with it. I hope that the Handbook would fill the gap. Even today I hear of incidents in which those involved would have benefited from plain advice and basic common sense."
Available Exclusively as eBooks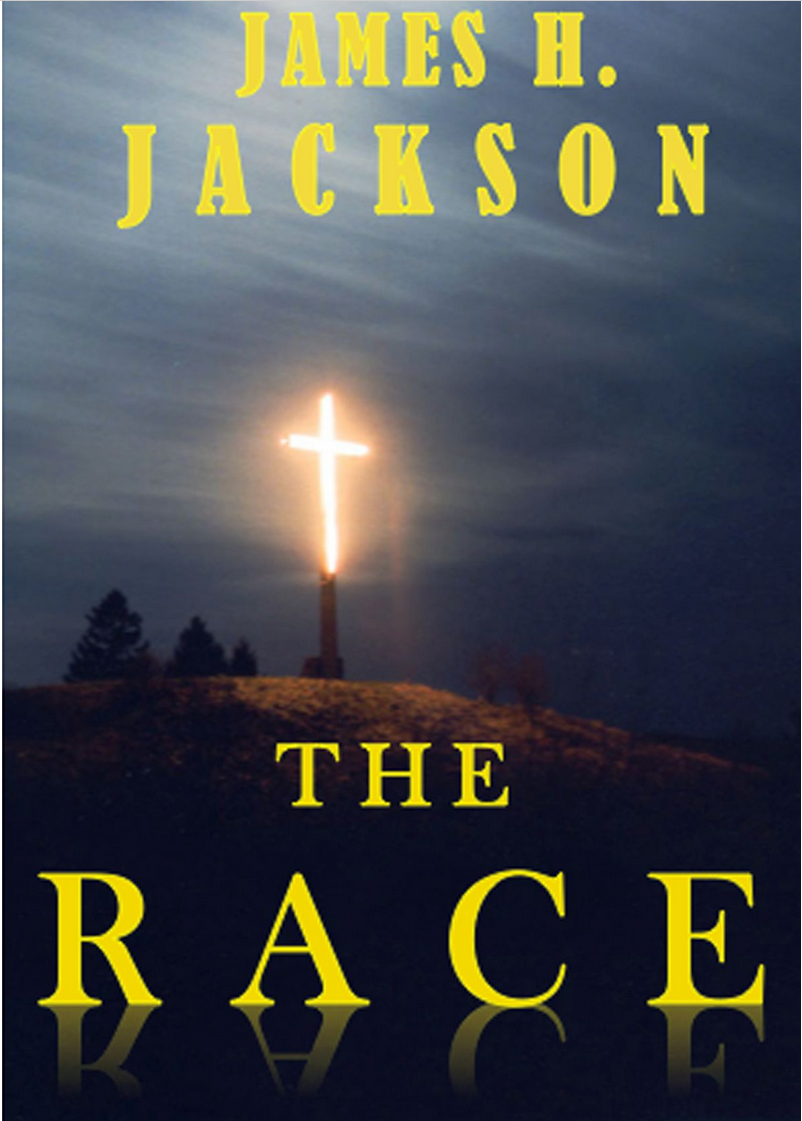 The Race:
When Cold Hate Turns to Burning Rage
Some fight for honour and glory, some for gold, some for land, faith, oil or power. But there are those who do battle for a different reason – blood feud and the colour of skin. This story is about them.
JJ says: "Although touching on controversial subjects such as race hate, I always thought there was merit in setting a novel against such a bleak and disturbing backdrop. This tale is not for the faint-hearted. Yet written in 2001, it should remain highly relevant. There is seldom any point in pulling punches or dodging serious issues. Above all, I hope that The Race is a convincing and rewarding thriller."